For this Feature article in RD April'18 issue I've had couple of options in mind. 
This is how the final turned out. Below is the process:
Three initial ideas, all based around the concept of saying "Thank You" in a form of a letter or a note.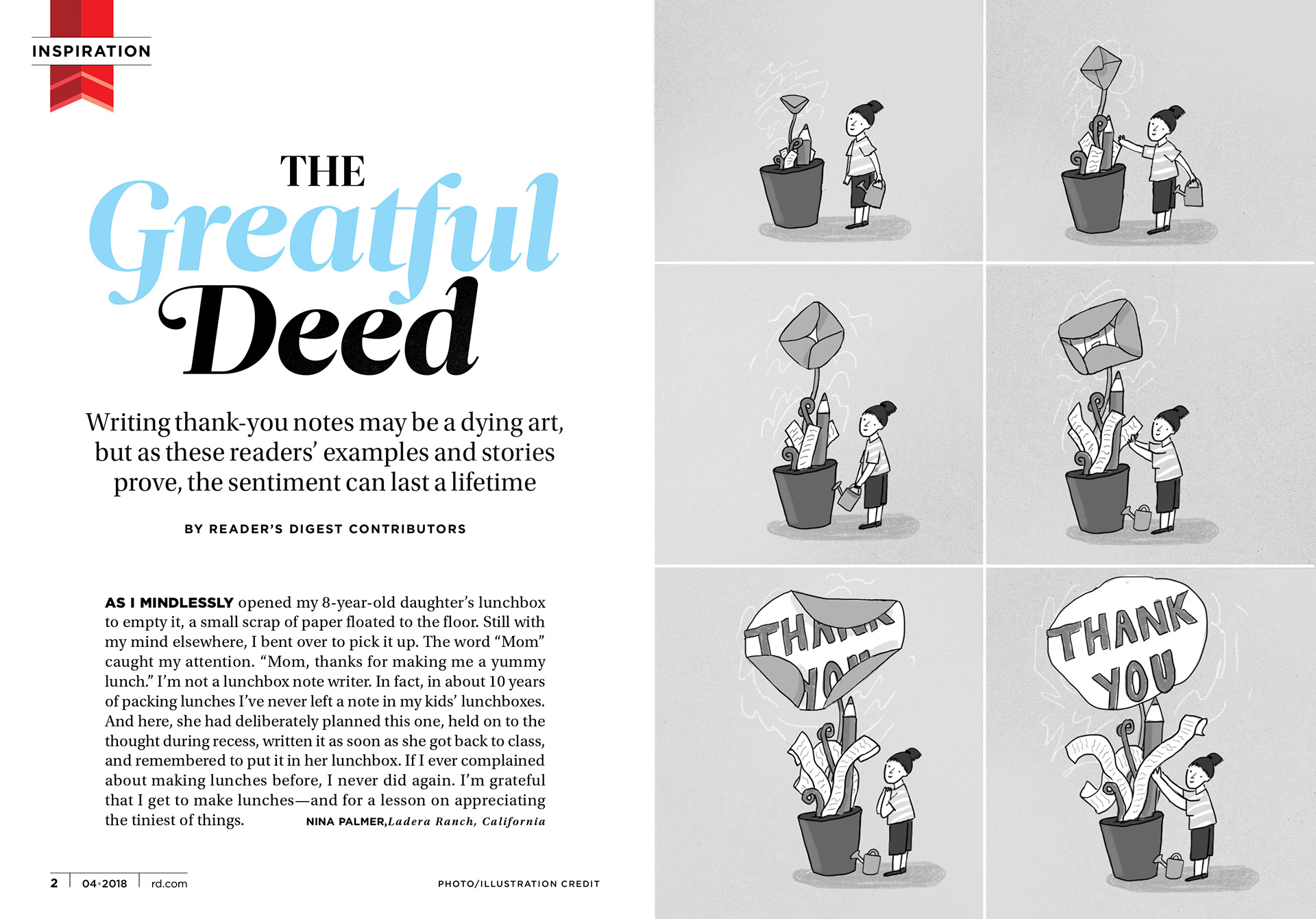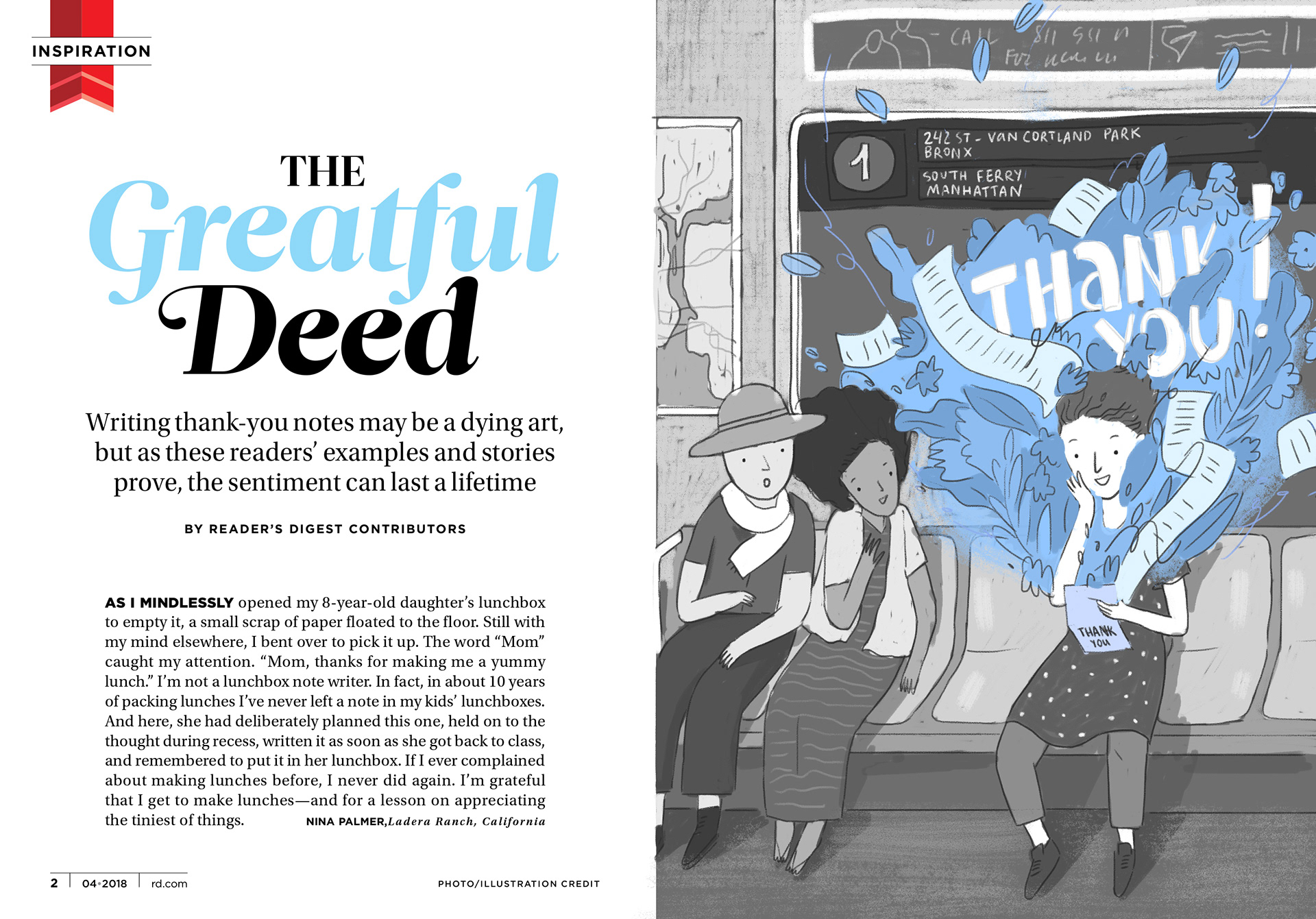 We decided to proceed with the last one, however the subway was replaced with a park scene: RD readers live all around the US (and all around the world, too) so the NYC subway concept might not be read as easily for people not residing there.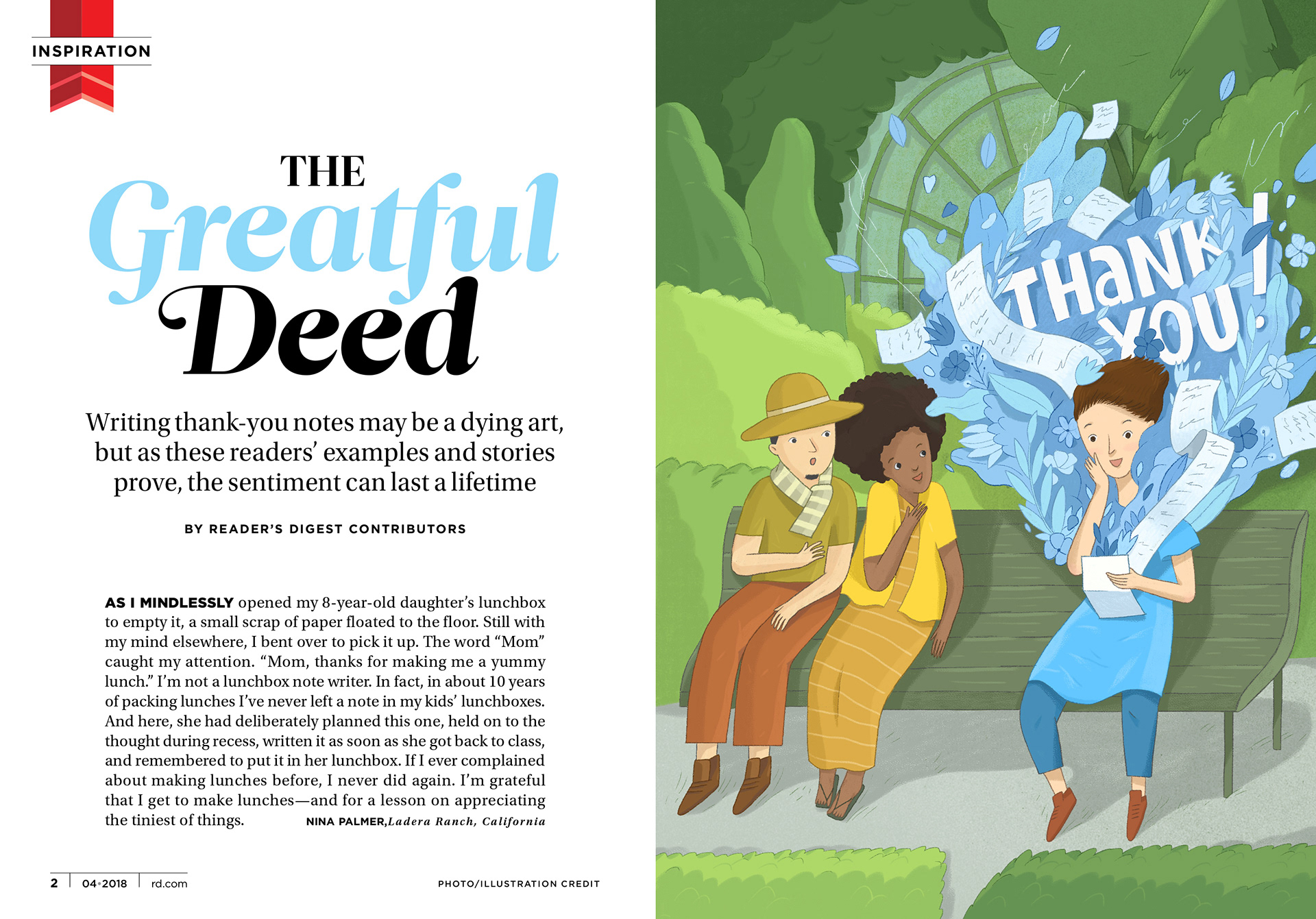 Actually, this is how the final illustration has changed in the end (characters went older, and the colors changed a little). So this is the final version you will see in print. It does happen sometimes that the final illustration undergoes some changes, but we are still free to stick to our favorites, right? :)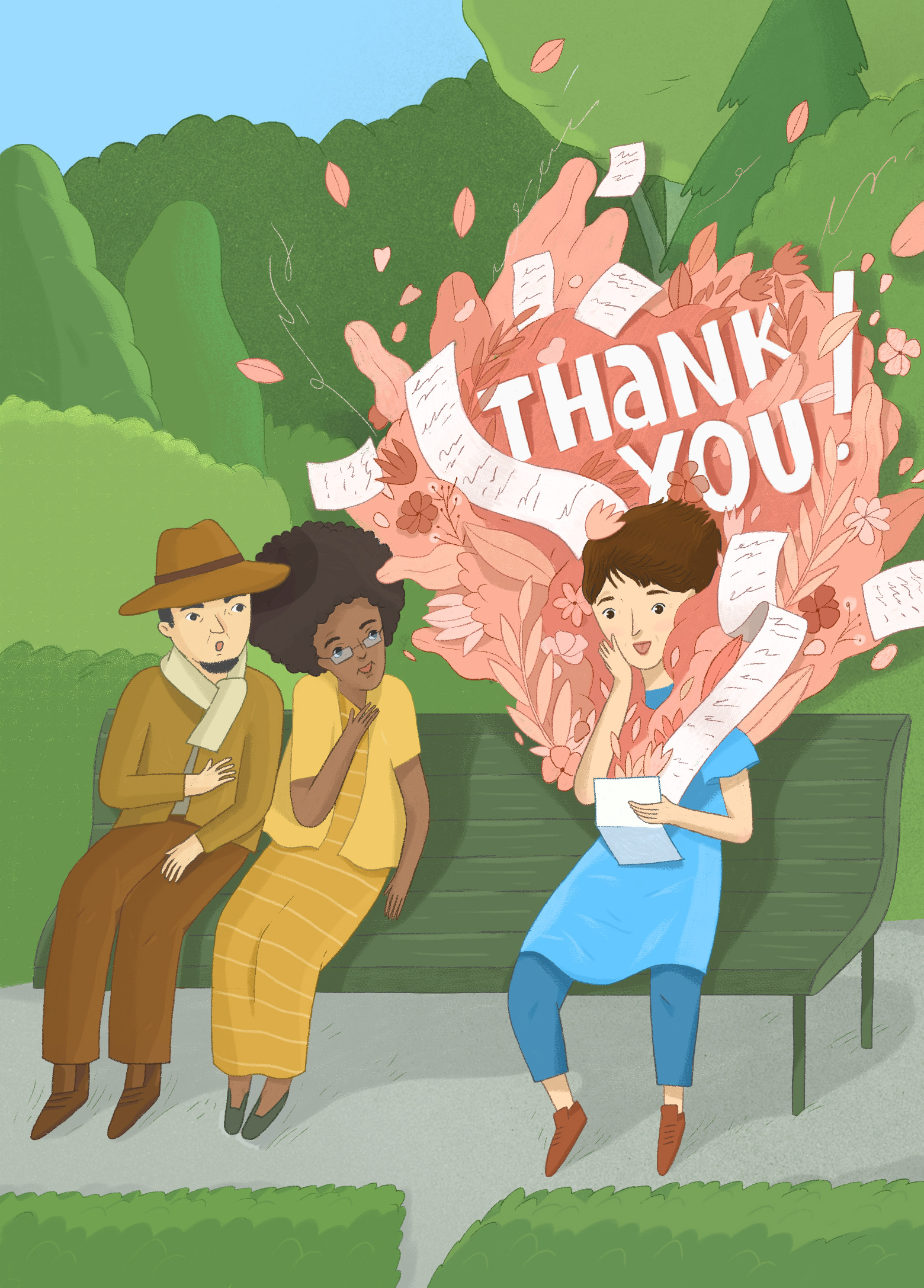 P.S. I secretly still love the subway sketch, and will use this idea somewhere else probably. Hope you enjoyed seeing the process! For more behind-the-scenes content: instagram.com/yev_haidamaka